Steady implementation of safety measures at Shika Nuclear Power Station
In November 2015, we decided to conduct additional work because of the change of fire prevention measures and internal flooding countermeasures as well as the related work for seismic safety improvement, with taking account of the preceding review process of nuclear power stations of other electric utilities.
We try to steadily implement the work for further safety improvement and to complete the work at an early stage by grasping the situations of review process on our Unit 2 and other nuclear power stations and new knowledge for taking appropriate measures in advance.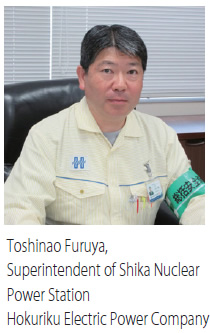 We put the highest priority on safety in taking safety measures at Shika Nuclear Power Station with a firm determination to prevent an accident like that at Fukushima Daiichi Nuclear Power Station from happening again.
Construction work of the expanded emergency measures facility, installation of large volume fresh water storage tank and firebreak creation have almost been completed in March 2016 and the work for safety measures has steadily been undertaken.
Safety measures will never come to an end. We pursue the world's highest level of safety and implement safety measures in integrated cooperation with the employees of our company and partner companies working at Shika Nuclear Power Station as the close-knit "Team Shika," in order to gain trust from and bring comfort and relief to the people in the local communities.
Whole picture (image) of safety measures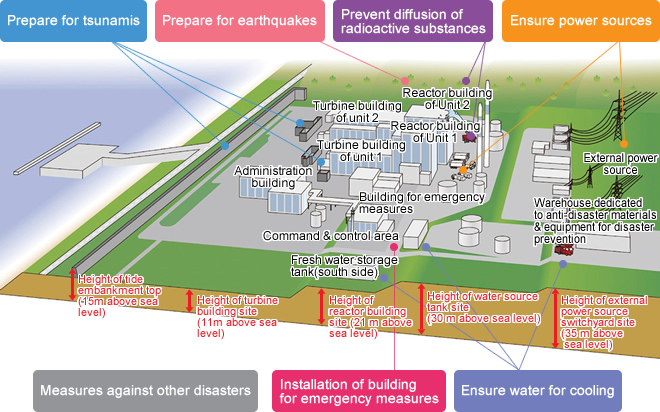 Details of safety measures
Safety measures
---

Improvement of earthquake resistance
Assuming ground motion of 1,000 gal.
---

Reinforcement of external power sources
Multifaceted power sources
Deployment of gas turbine generators as permanent equipment, high-capacity power supply vehicles and other measures.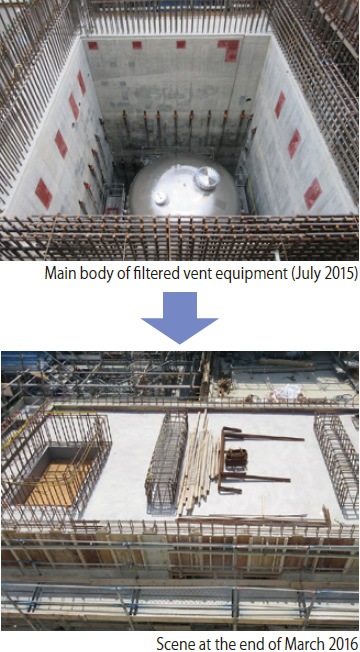 Reinforcement of measures for ensuring power generator fuel
Installation of underground gas oil storage tank.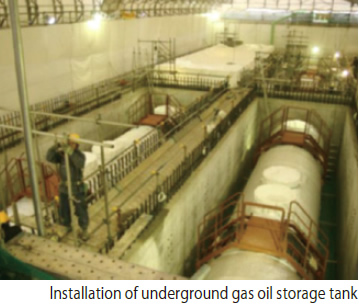 ---

Prevention of flooding into nuclear power station site and buildings
Installation of tide embankment & tide barriers and replacement to watertight doors.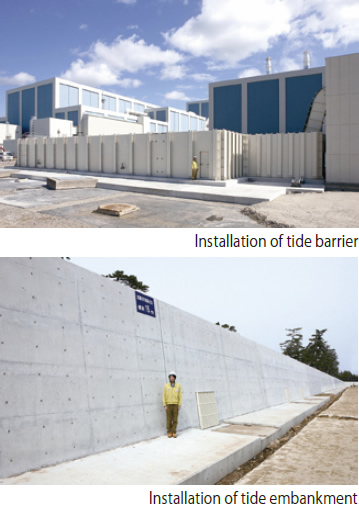 ---

Diversification of water sources
Installation of fresh water storage tank, use of Otsubogawa Dam, etc.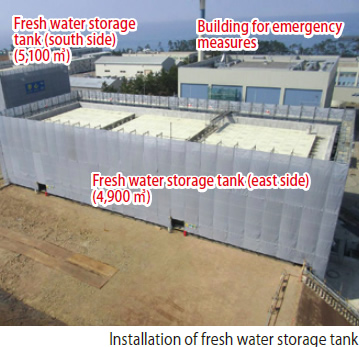 Multifaceted water injection functions
Deployment of water injection vehicle for high places and fire engines and other measures.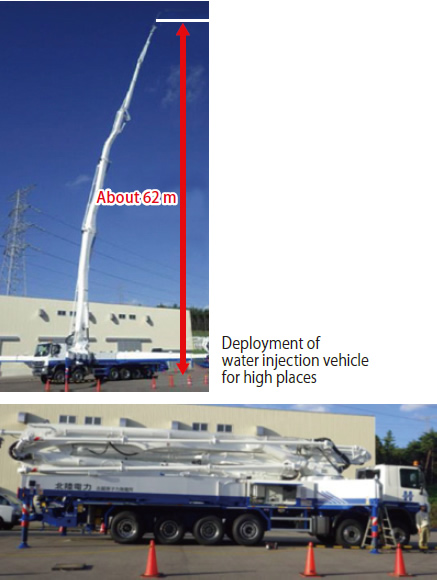 Diversification of cooling functions
Installation of alternative heat exchange systems, reinforcement of reactor depressurization functions.
---

Prevention of hydrogen explosion
Installation of transportable nitrogen supply device and other measures.

Reduction of radioactive substance release
Installation of filtered vent equipment for containment vessel and other measures.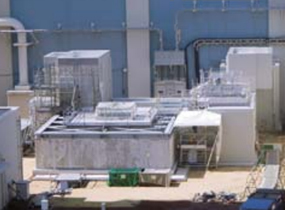 ---

Installation of building for emergency measures and expansion of command & control area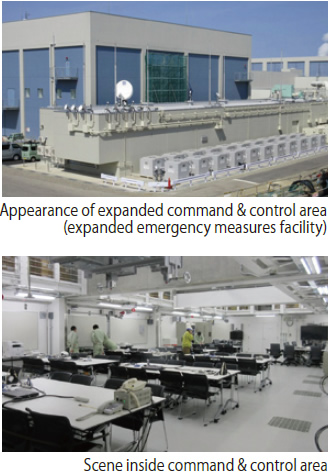 ---

Preparation for natural phenomena
Measures against volcanoes, tornadoes, forest fires.

Measures against fire in buildings
Reinforcement of functions for fire prevention, fire detection and fire extinguishing and measures to mitigate effects.
Measures against flooding in buildings, etc.
Prevention of flooding into important equipment.